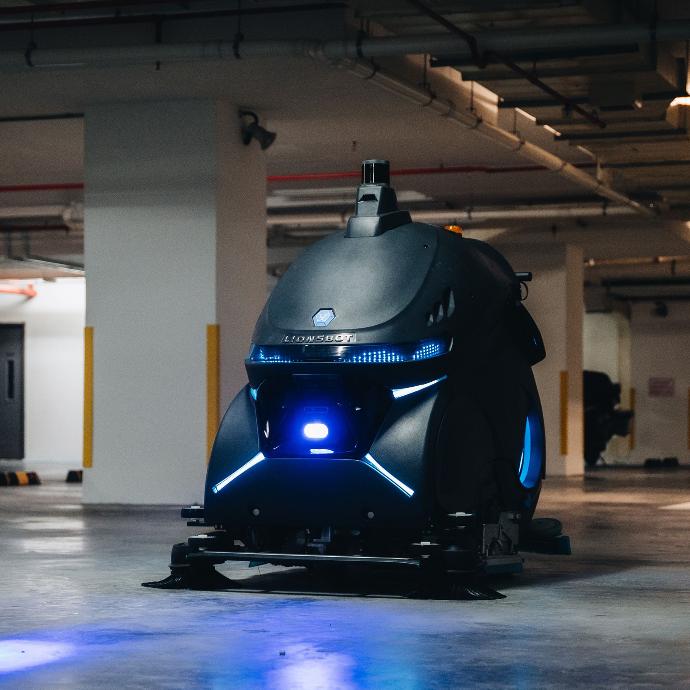 About
R12 Rex CS
Autonomous All in One Cleaning Robot
---
The Rex is a powerhouse with 80kg of scrubbing force, obliterating even the toughest stains. Its agility is unmatched, navigating confined spaces to vast areas effortlessly. Crafted in Singapore with top-quality materials, it excels in durability. Equipped with advanced obstacle sensors, it's a king in avoiding dangers. You're in full control, whether through touch-screen, manual mode, or our LionsClean app. The Rex combines power, efficiency, and sustainability for a revolutionary cleaning experience.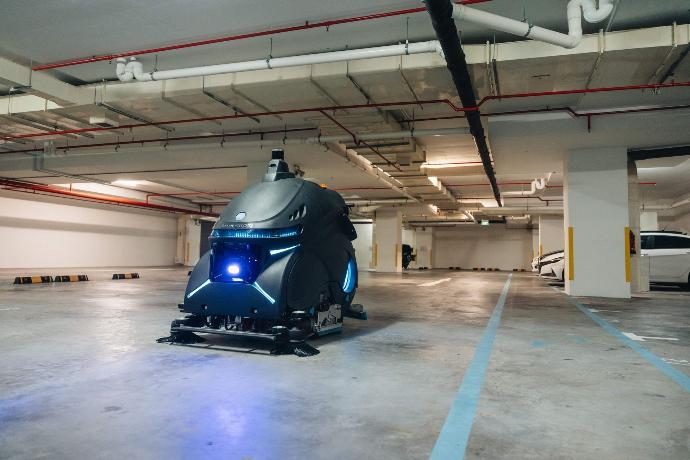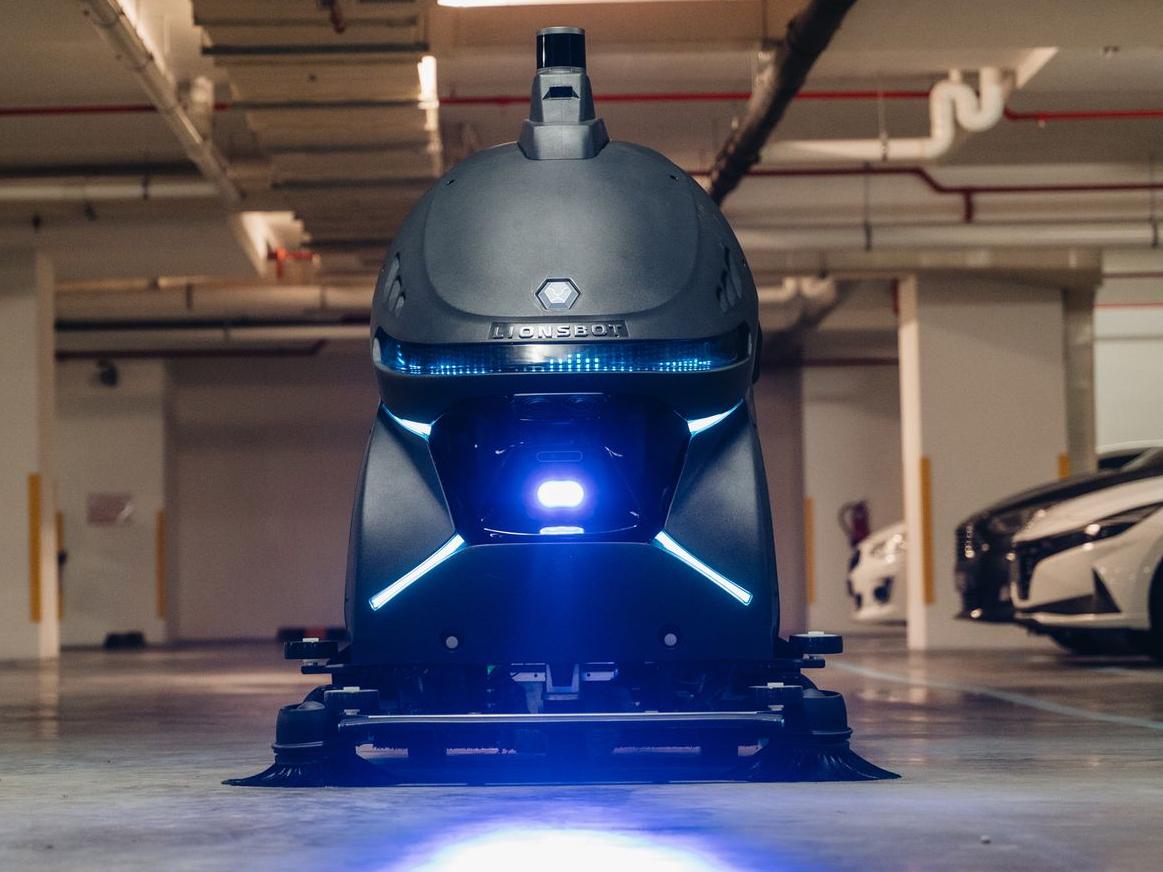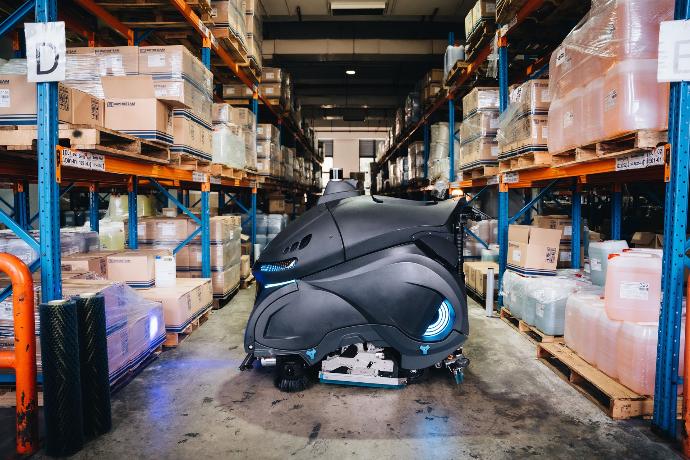 The King of Cleaning Robots

Outclassing autonomous cleaning robots in its category, there's no stain too stubborn nor site too spacious for the R12 Rex CS. Designed for high performance and convenience, it cleans large areas while picking up debris with twin cylindrical brushes and side brushes—no more pre-sweeping needed. When it comes to cleaning, there's nothing more effective.
Heavy Duty

Delivering up to 80kg of unadulterated scrubbing power to remove the toughest of stains!
Fast Cleaning

With a tight turning radius, the Rex delivers class-leading nimbleness, able to traverse a large variety of locations, from cramped warehouses to full carparks.
Build To last

Made with only the best materials, we have full confidence in the make and build quality of the Rex! Proudly built in Singapore to our stringent and exacting standards.
Advance AI & Sensors

Comprising of many sensors from Lidar(Light Sensor) to Cameras(Depth Sensor), the Rex is an all knowing king - able to effectively avoid dangers with advance active obstacle tracking.
Download Product Brochure
For complete product information download the product brochure