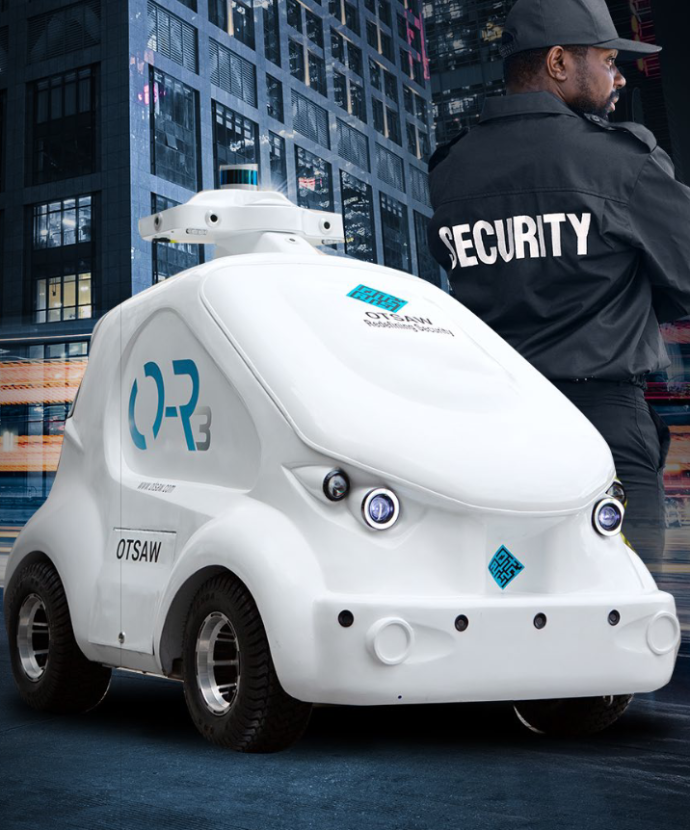 About
O-R3
Autonomous Outdoor Surveillance Robot
---
O-R3 is an advanced, data-driven security robot revolutionizing surveillance and security operations. Powered by patented 3D SLAM (Simultaneous Localization and Mapping) based navigation technology, the O-R3 autonomously patrols streets, pathways, and open spaces, avoiding obstacles and returning to base when energy runs low.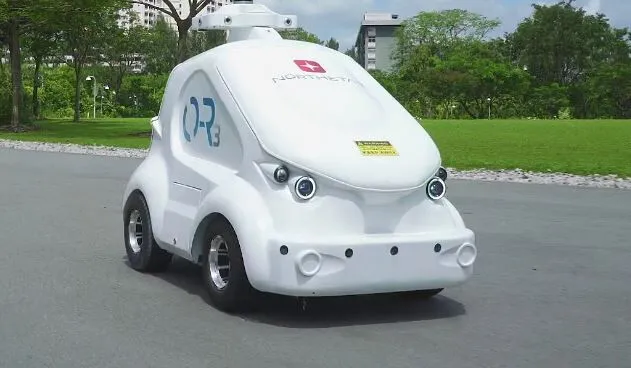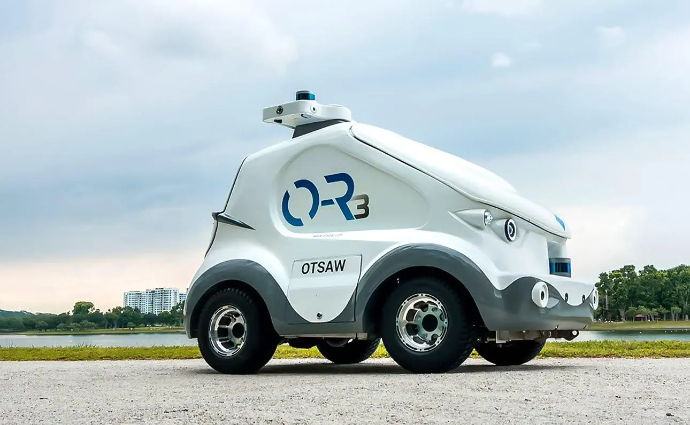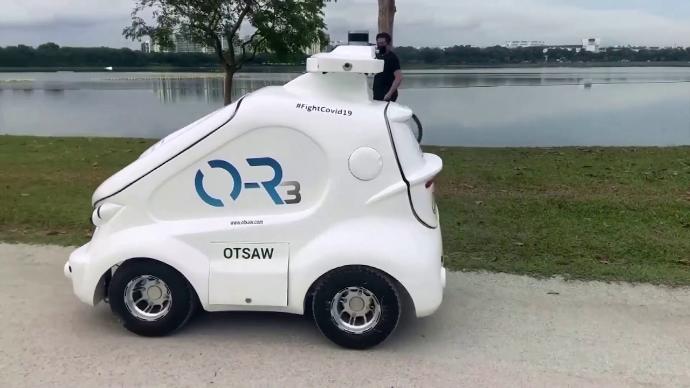 Value Creation Benefits

Investing in an AI-powered assistant like O-R3 can benefit your business by providing reliable and consistent security, freeing up human guards for enforcement and decision-making, providing evidence-based data, and supporting a wide range of video analytics to detect and prevent potential threats.
It can work longer hours than a human guard and monitor multiple areas at the same time, solving the problem of high guard turnover and saving money on installing more CCTV. O-R3 ensures the safety of your premises and provides peace of mind for you and your customers.
Increased productivity

Our surveillance robot operates 24/7 with no breaks, distractions, or sick leave, boosting the reliability and productivity in your security operations, whilst lowering costs.
24/7 physical presence

Round the clock mobile patrolling complements fixed cameras for better physical security. OTSAW's O-R3 can operate in various outdoor environments, presenting a physical presence to enhance crime deterrence.
Enhanced security operations

O-R3 helps your company to increase efficiency and effectiveness of security operations. Real-time alerts, and context-specific alarms provide you at any moment with a more accurate understanding of the safety in your property.
Download Product Brochure
For complete product information download the product brochure