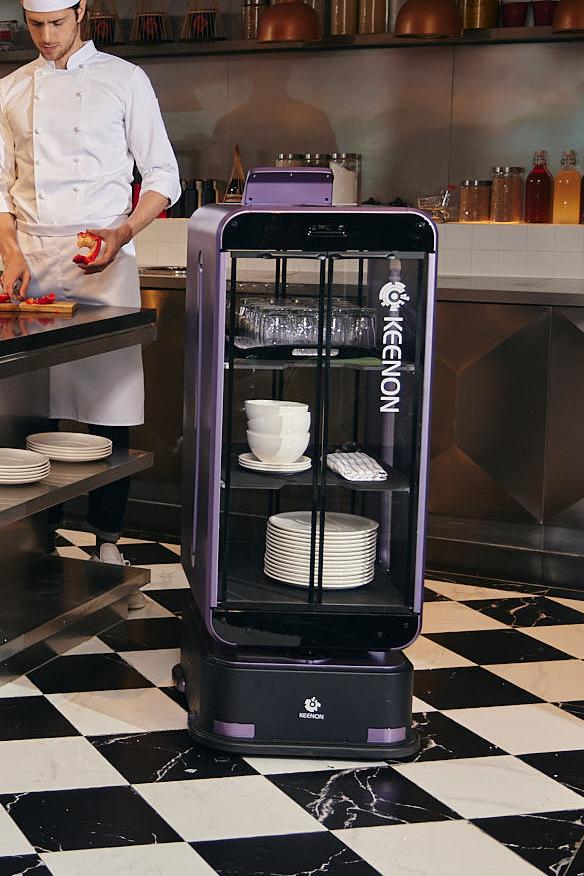 About
Dinerbot T2
Ultra Large Capacity Food Delivery & Serving Robot
---
Dinerbot-T2 is a modern and top-tier smart delivery robot, crafted with the utmost quality to cater to a wide range of establishments, including cafes, restaurants, hotels, and offices. This versatile bot handles the efficient delivery of hot food, beverages, and cutlery, offering three trays for enhanced convenience. Encased in a fully enclosed housing featuring two doors, it boasts exceptional durability, capable of supporting up to 40 kg in weight.
The Dinerbot-T2 is equipped with a comprehensive suite of integrated cameras and sensors, ensuring automated path planning and swift obstacle detection. Its robust rubber wheels guarantee a reliable and smooth operation.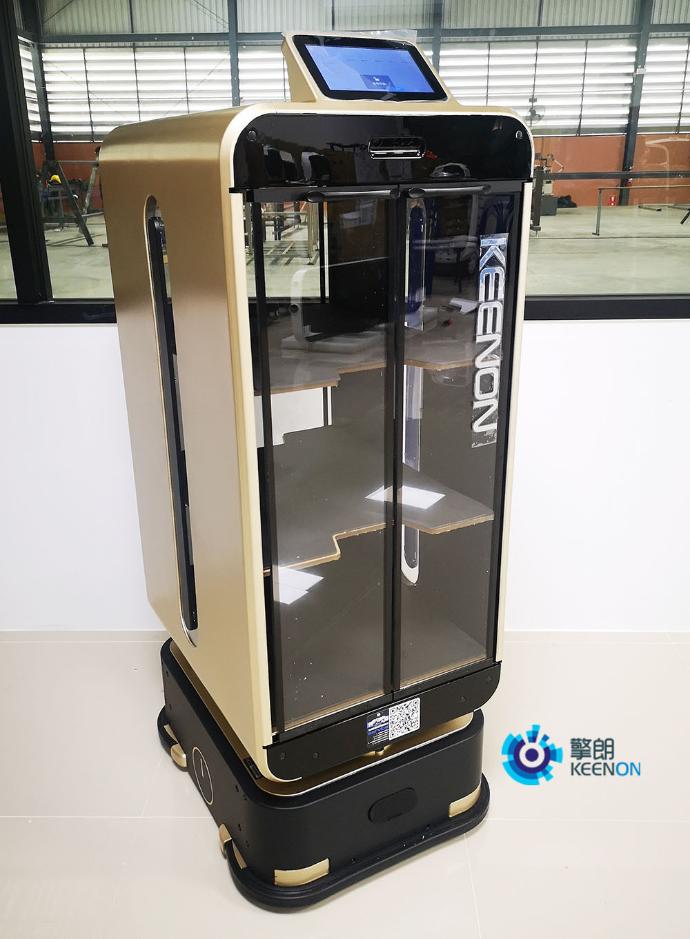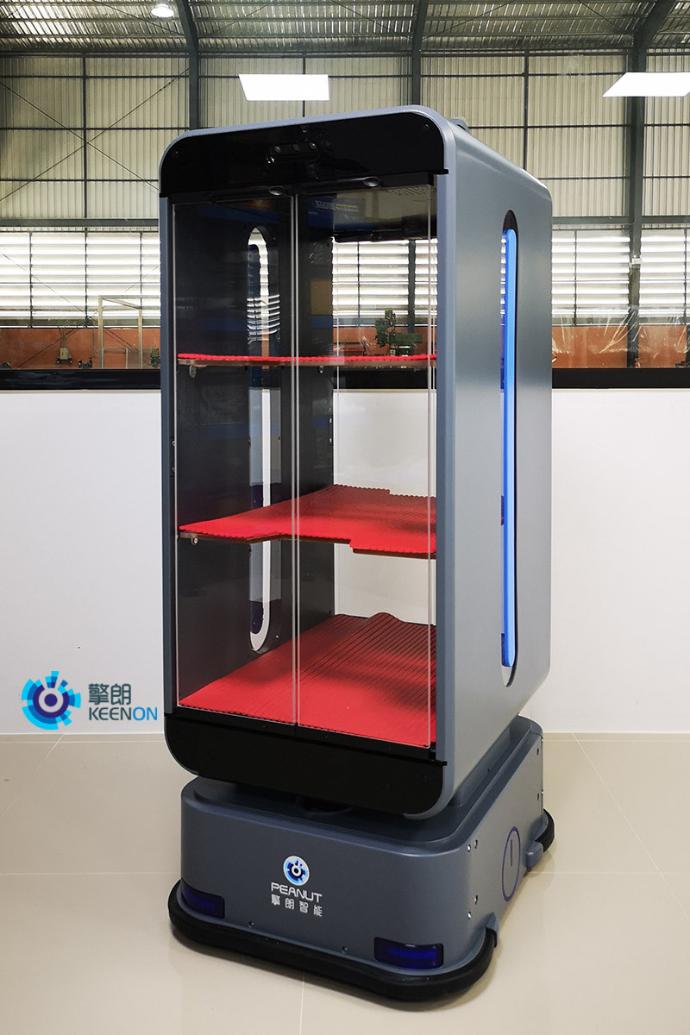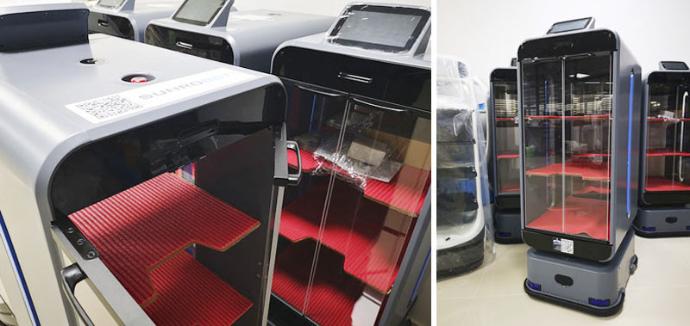 Ultimate Reliability

The Dinerbot-T2 stands as a testament to reliability, designed to withstand the challenges of busy environments. Its IPX5 waterproof rating simplifies the cleaning process, maintaining hygiene effortlessly. Powered by a sizeable 12000 mAh rechargeable battery at a 48 V voltage, this delivery robot is always ready for action. With the Android operating system in place, the Dinerbot-T2 combines technology with practicality, making it a true asset for seamless and efficient operations in various settings.
Massive Capacity

With 160 liters and a robust 50 kg load, the T2 sets new standards in food delivery robots, ensuring uninterrupted service.
Enhanced Safety

The enclosed structure with automatic inner cabin cleaning ensures zero contact and pollution, offering a worry-free experience.

Waterproof & Low Maintenance

IPX5 waterproof inner cabin keeps it clean as new, with a superior water-resistant shell for protection against dust and oil.


Unwavering Performance

A vehicle-grade robot chassis guarantees exceptional obstacle overcoming, enabling smooth and safe two-way travel.
Versatility in Delivery

Multi-layer adjustable pallets suit various requirements, perfect for food delivery. Plate collecting mode optimizes restaurant turnover.
Stylish Choices

Choose from three colors: grey, purple, or gold, blending functionality, aesthetics, and performance.
Download Product Brochure